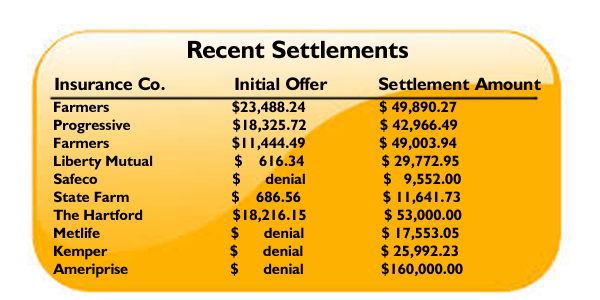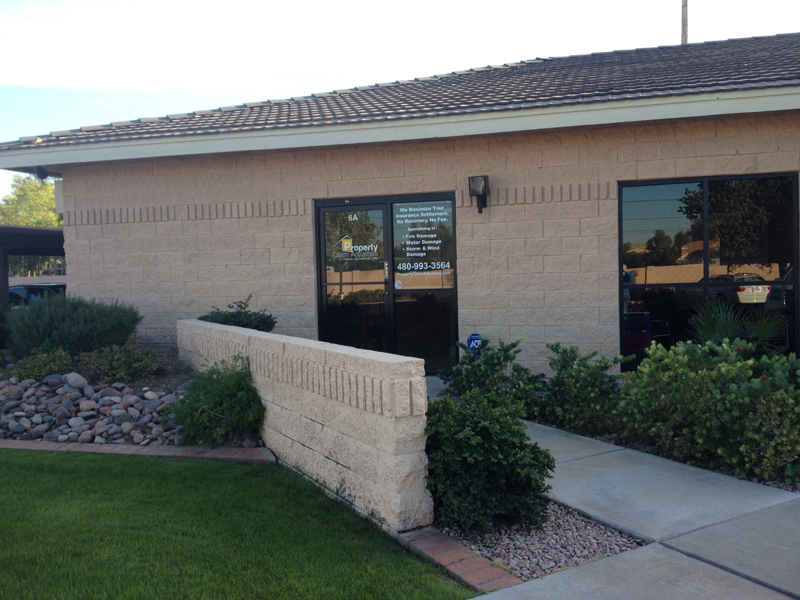 VIEW OUR
SLIDESHOW
TO SEE WHAT WE CAN DO FOR YOU!
We're located in the Moon Valley Medical and Dental Center at:
14231 N. 7th St., Ste. 6A
Phoenix, AZ  85022
Office: (480) 993-3564
Fax: (480) 779-1380

BUT, I ALREADY HAVE AN
INDEPENDENT
ADJUSTER WORKING ON MY CLAIM.
The word "independent" means that the licensed adjuster is able to represent more then one insurance company. Although he is "independent," he does represent the insurance company, not the policyholder.
MY POLICY SAYS I'M TO MAKE
TEMPORARY REPAIRS TO PROTECT MY PROPERTY. HOW?
Property Claim Adjusters will help you make these important decisions as part of the many services we provide. A good rule of thumb is to protect your property as if you had no insurance at all.