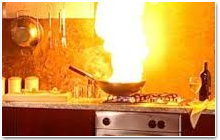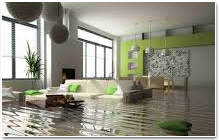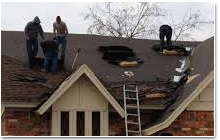 An Arizona Theft or Vandalism Claim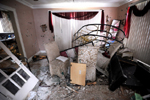 Theft is defined as the act of stealing personal goods or property and moving it to another location without the owner's permission, while vandalism is defined as the malicious or mischievous damage or destruction to your personal goods or property.

It happens every day: home or business owners find that they've been hit by criminals who
have destroyed, damaged or stolen property. The good news for policyholders is that in spite of the fear and frustration that goes along with being a crime victim, they at least have some recourse with their insurance companies. When you've been targeted for crime, it's difficult to set your emotions aside and get organized. Often, the emotions of having someone violate your home or business can make it almost impossible to respond effectively to such an event. This is exactly the kind of situation in which a public adjuster can be most helpful.
What should you do when you become the victim of crime?
Here is a guide to help you navigate through this very stressful scenario. Doing these steps in the wrong order could cost you a lot of money and compromise your claim.

1 First, make sure you are safe! If you're not sure if the threat still exists, then leave immediately and get yourself and your family/employees to a safe location. As soon as you are sure you are safe, CALL THE POLICE.

2 Second, DO NOT CLEAN UP THE MESS. Resist the temptation to clean broken glass, tile, sheet rock, or other damaged items. The police will want to see what happened before you clean up, and if there is the chance of investigators getting any sort of useful evidence from the crime scene, you certainly wouldn't want to destroy that. If wall outlets or fixtures have been ripped out or destroyed, this damage needs to be carefully recorded and documented for your claim before you start fixing anything. If you feel like you must do something, whip out your cell phone and start taking your own pictures of the scene and what happened. Also, start making a list of missing items if things have been stolen. Doing this will help you document the damage: the pictures will be date and time-stamped and can be used later if you need to prove what happened. Most property insurance policies cover clean up and restoration expense, so why do it yourself?

3 Third, CALL US TO HELP YOU WITH FILING YOUR INSURANCE CLAIM AS SOON AS POSSIBLE. It's very simple: involve us early in the process of filing your claim, and you maximize the opportunities that we have to serve you and your interests.

4 You'll also need to let your insurance company know about the burglary or home invasion. Also let them know you've retained a public adjuster. If they tell you they are sending either a company adjuster or an independent adjuster, make sure to let us know so we can be there to meet with them.

Follow these simple steps above and you dramatically increase the chances of receiving a fair settlement for your property insurance claim after you've been the victim of theft or vandalism.
Property Claim Adjusters can help you with either a residential theft or vandalism claim, as well as a commercial theft or vandalism claim.
We can help you file your initial claim, as well as any supplemental claims to recover the full amount for everything that was either stolen, broken, damaged, or destroyed by any acts of theft or vandalism.
FOR PROFESSIONAL INSURANCE CLAIM REPRESENTATION IN ARIZONA, CALL PROPERTY CLAIM ADJUSTERS TODAY!
BUT, I ALREADY HAVE AN INDEPENDENT ADJUSTER WORKING ON MY CLAIM.
The word "independent" means that the licensed adjuster is able to represent more then one insurance company. Although he is "independent," he does represent the insurance company, not the policyholder.
MY POLICY SAYS I'M TO MAKE TEMPORARY REPAIRS TO PROTECT MY PROPERTY.
Property Claim Adjusters will help you make these important decisions as part of the many services we provide. A good rule of thumb is to protect your property as if you had no insurance at all.